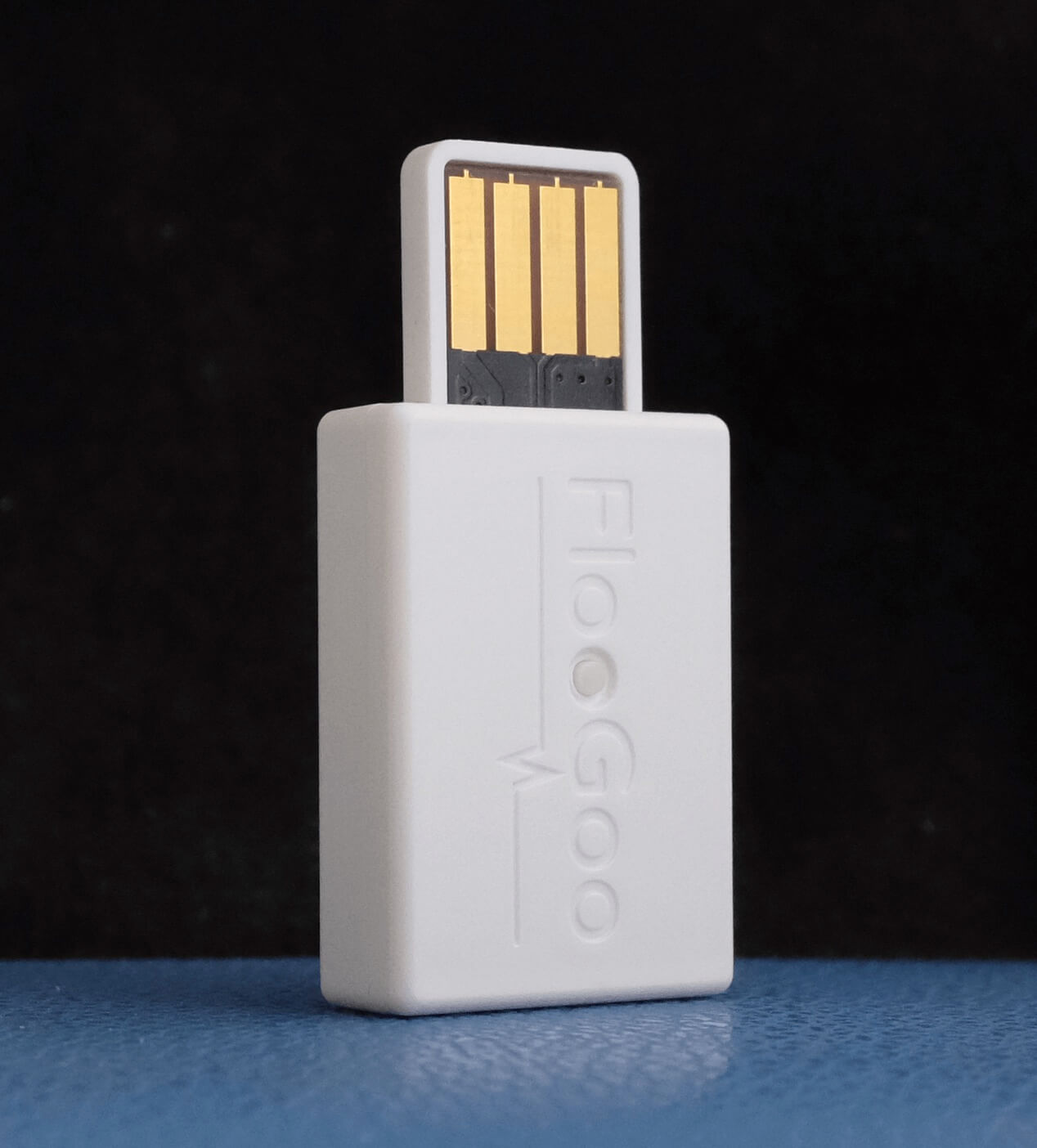 World's first multi-functional Bluetooth dongle that works with various mobile Apps to support various applications. With its robust Bluetooth low energy data transmission performance, USB HID and serial port functions, it currently supports four unique applications. Click the diagrams below for details of each application.
Use Apple Pencil with Windows.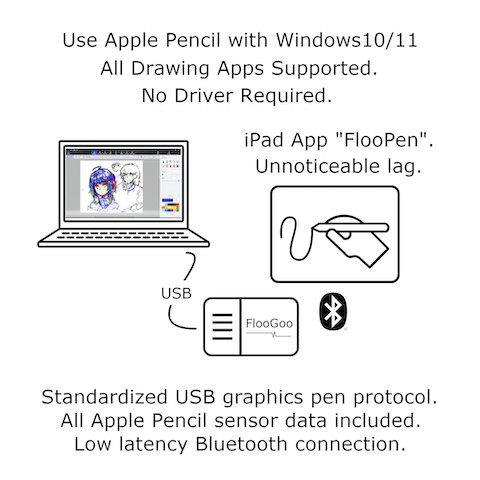 Scan QR & barcode & text on the phone, get them on a POS machine or PC. It's convenient and accurate. No need to type in the name of a merchandise anymore, just scan.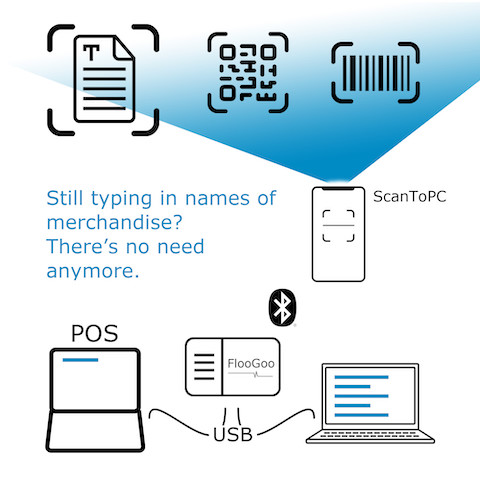 Your phone already has a GPS inside,and now it can be used as an external GPS receiver for your PC.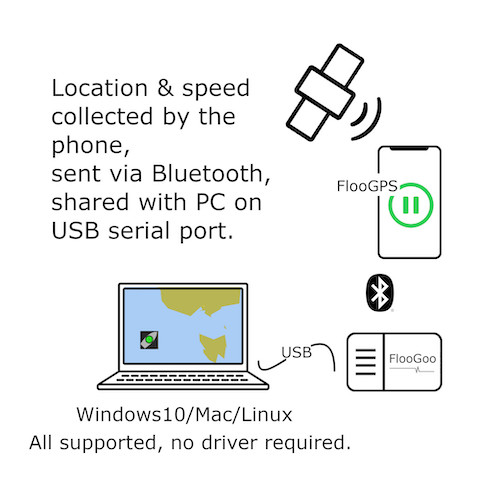 Copy on iOS or Windows, paste it on the other side. Yes, it gives you a universal clipboard between these "non-compatible" OSs.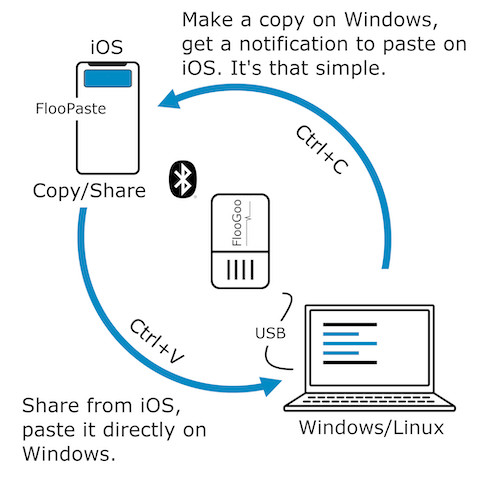 Description:
Download the
User Guide
to start using your FlooGoo FMA100.
If you cannot buy it directly from our Amazon Stores, please check
here
to find a distributor of our products in your area.